John Lennon约翰·列侬 - 《Plastic Ono Band (The Ultimate Collection)》2021终极经典系列8CD[Hi-Res_24bit-192kHz FLAC]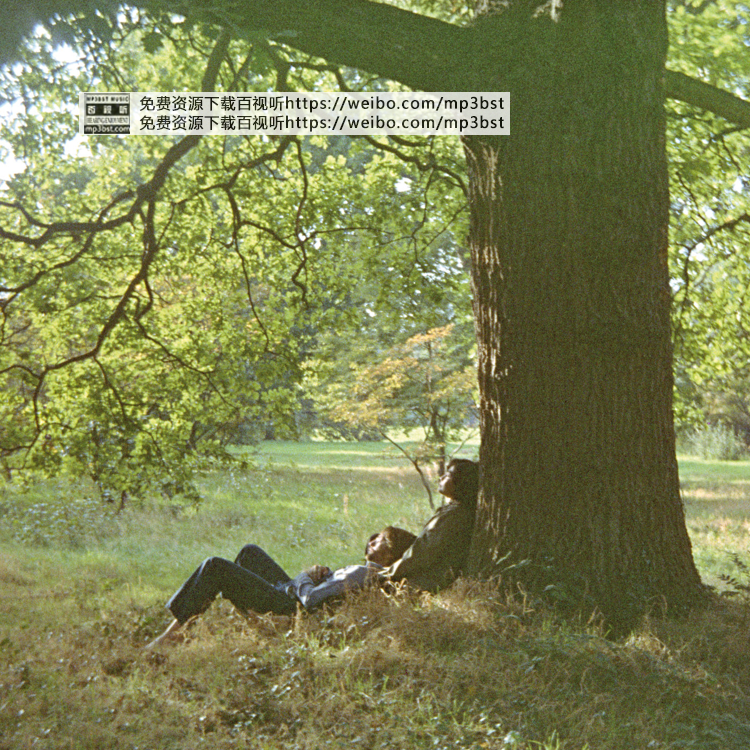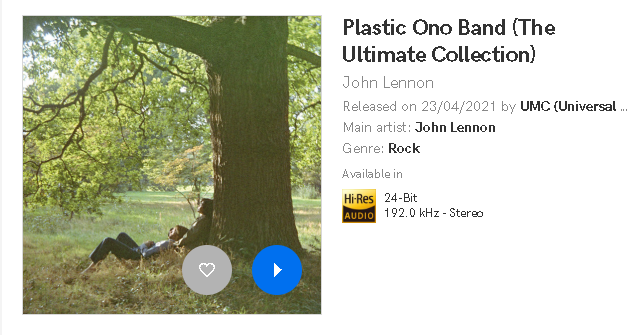 如果您发现播放音乐的时候不能正常播放,只能听到沙沙的声音,不要以为是音频文件损坏了,而是因为您的播放器没有对应的音频解码器造成的,可以换播放器试试(比如:百度音乐播放器或者是Potplayer都是可以的)。
【压缩包解压密码:123456】
John Lennon约翰·列侬 - 《Plastic Ono Band (The Ultimate Collection)》2021终极经典系列8CD[Hi-Res_24bit-192kHz FLAC]
In late 1970, when Plastic Ono Band released its first album, The Beatles were still not officially finished. And yet here is an impressive debut solo album, with John Lennon opening his heart, his soul and his mind – in short, this was Lennon laid bare; the complete Lennon, dreamy and lucid, calm and edgy. Urged by Yoko Ono to undergo therapy, he turns this extremely raw record into the perfect outlet. The masterpieces follow one after another (Working Class Hero, Mother, God, Power To The People) while, behind the glass at Abbey Road studios, playing utterly against type, genius American producer Phil Spector, inventor of the famous Wall of Sound, soberly shapes this fascinating inner journey which never goes down the path of the easy blockbuster hit.
Accompanying John on this journey are Ringo Starr, Klaus Voormann on bass, Yoko, Billy Preston and Spector on piano for one track. There's no fancy dressing on his limpid ballads, which are sometimes extremely oneiric (the incredible Love), heartbreaking (the opener Mother, as its name suggests about his mother, killed by a car in 1958), or even verging on angry on the simple (not simplistic) rock numbers (I Found Out)… Fifty years after its release, this elemental record benefits from the luxurious reissue treatment with almost 7 and a half hours of music! These kind of 5-star editions always pose the question: who is it for? Obviously, you have to be a hardcore fan of the Fab Four and / or Lennon to immerse yourself in such a musical (and financial) commitment. For those among us who are simply musical tourists, it's aguably more advisable to stick to the eleven tracks of the original Plastic Ono Band …
As with the 2018 reissue of Imagine and the subsequent best-of Gimme Some Truth, this Plastic Ono Band Ultimate Collection has been completely remixed from the original tapes by sound engineer Paul Hicks. The 'Ultimate Mixes' are the closest to the originals but have been cleaned up a bit, making Lennon's vocals clearer. The 'Out-takes' are rawer mixes. whilst the 'Elements Mixes' bring back to life parts that were eradicated from the original final mixes. Finally, there are also some other demos, jams on which we come across songs formerly covered by the Beatles (Matchbox, Honey Don't), and even covers of the Fab Four (Get Back, I've Got A Feeling). This treasure chest also includes songs that weren't on the original album, including Give Peace A Chance, Instant Karma and Cold Turkey. Here's an Ultimate Collection that lives up to the name.
曲目: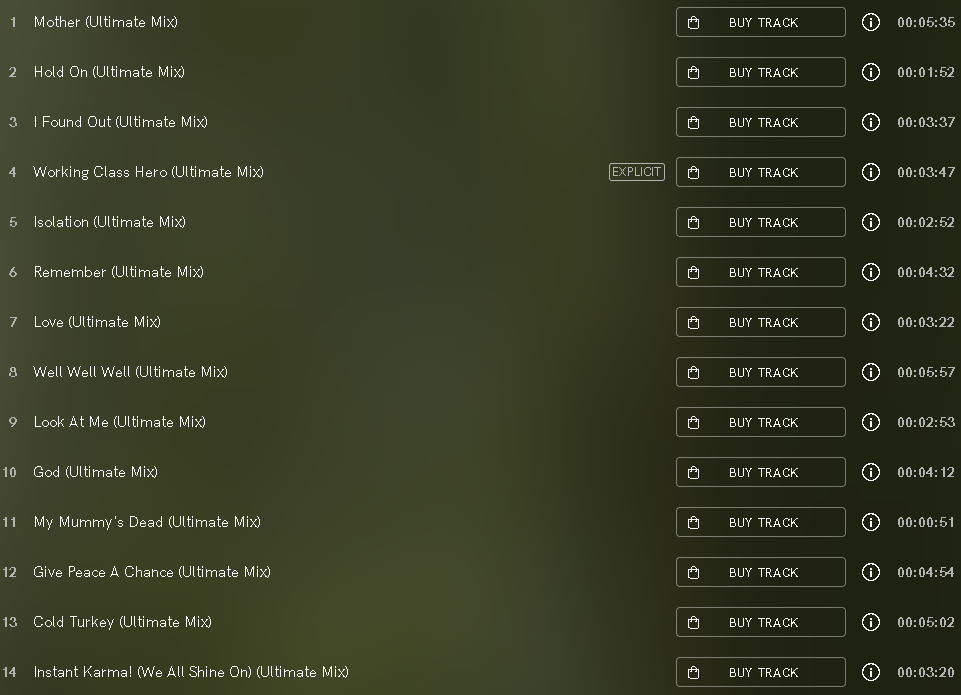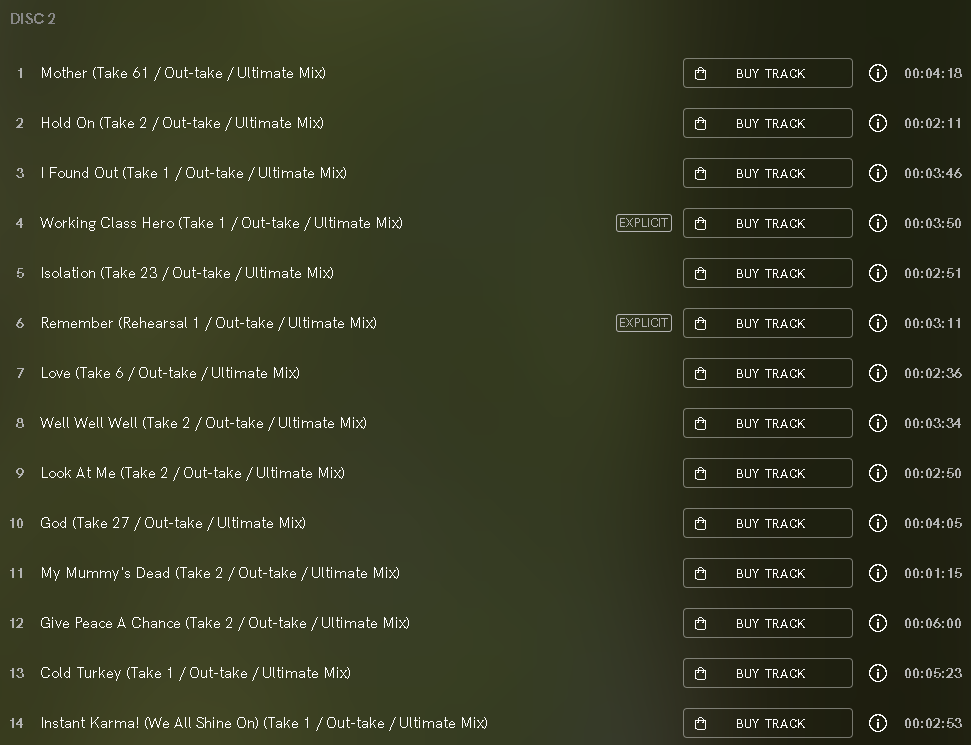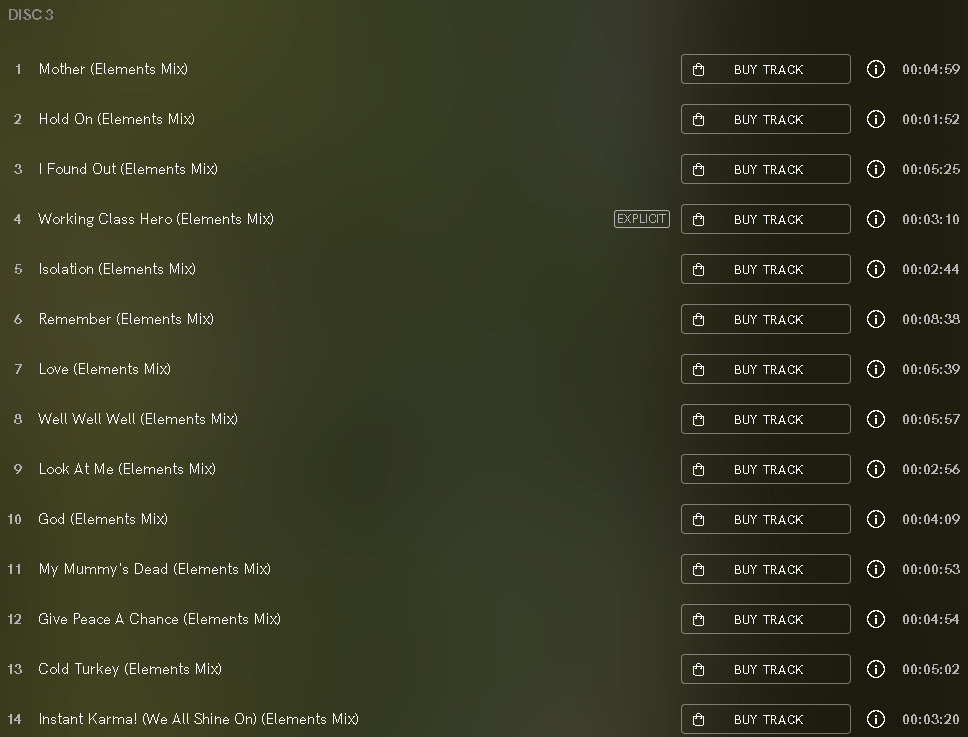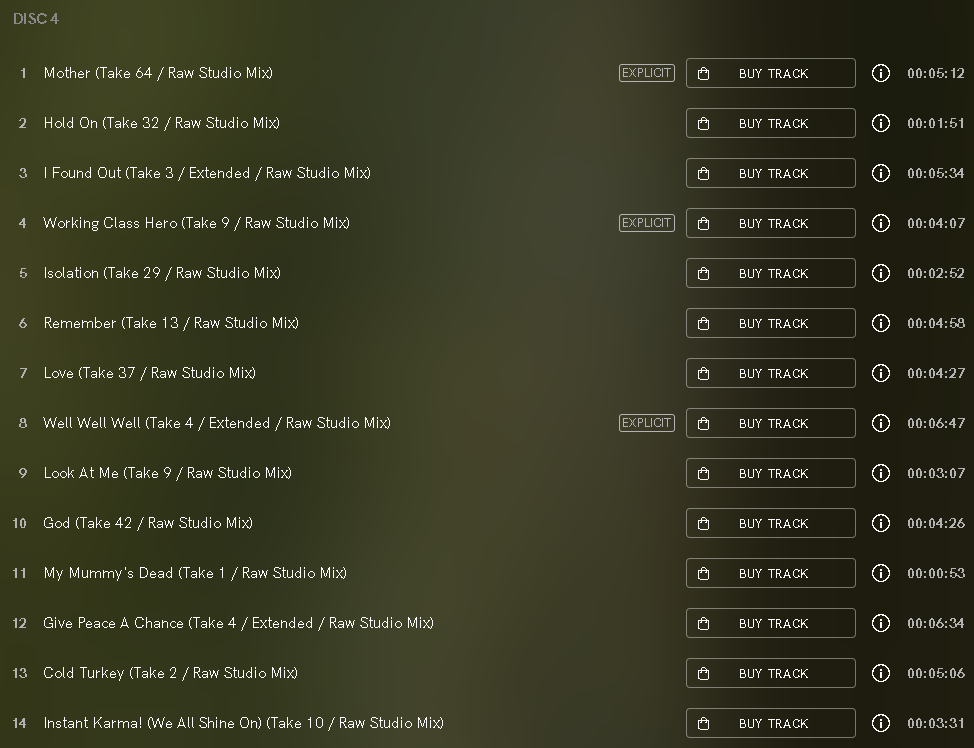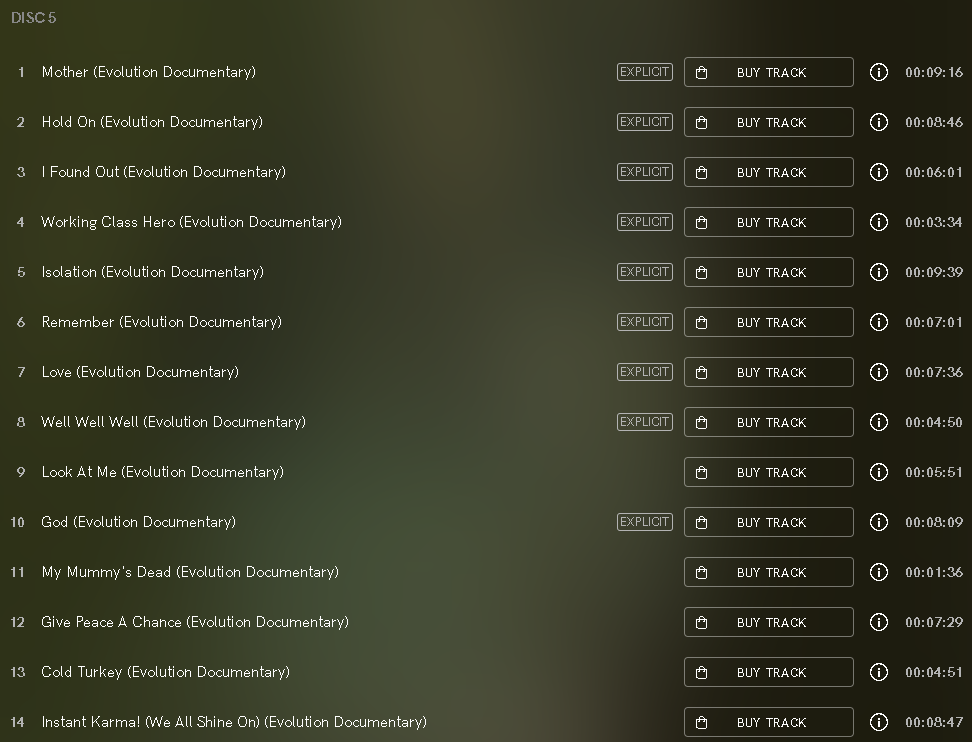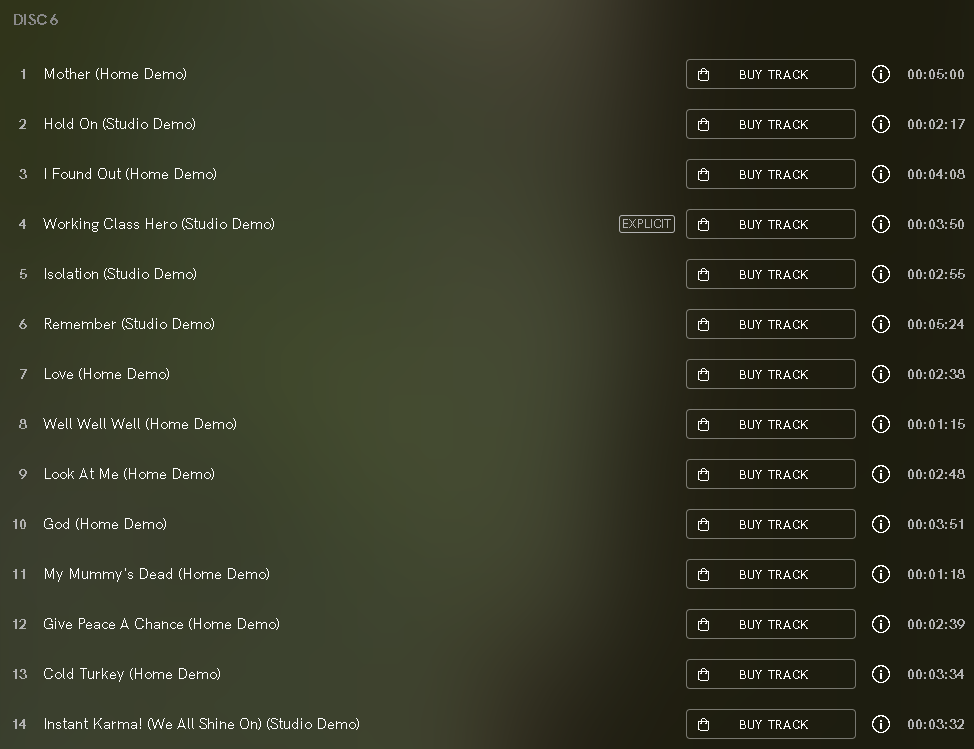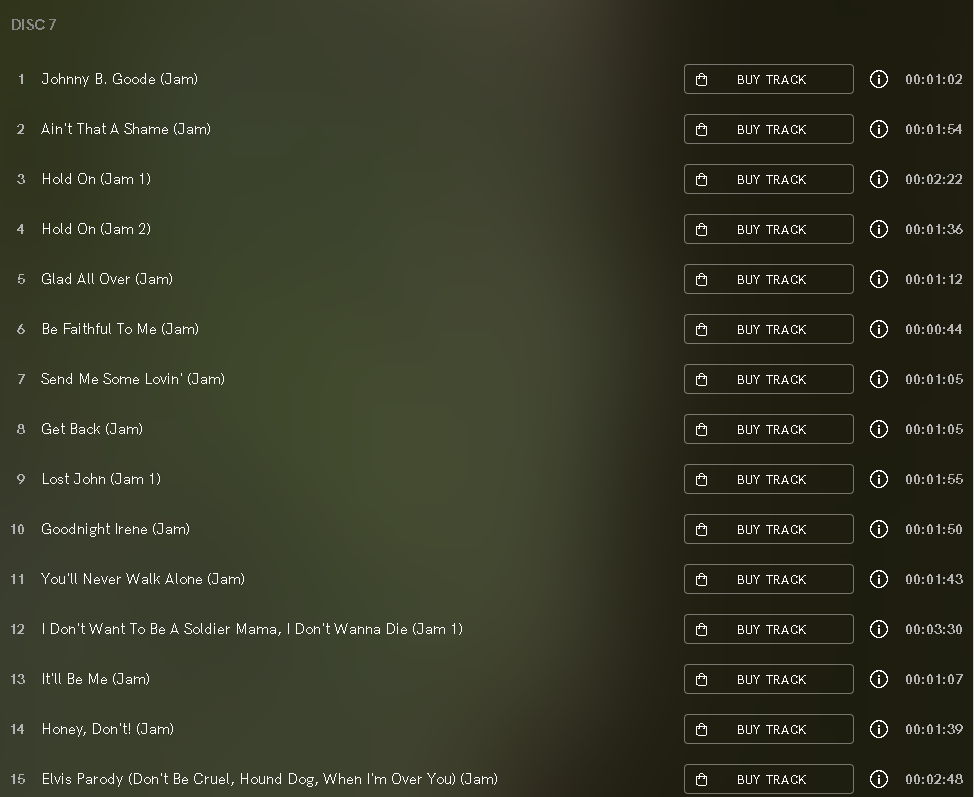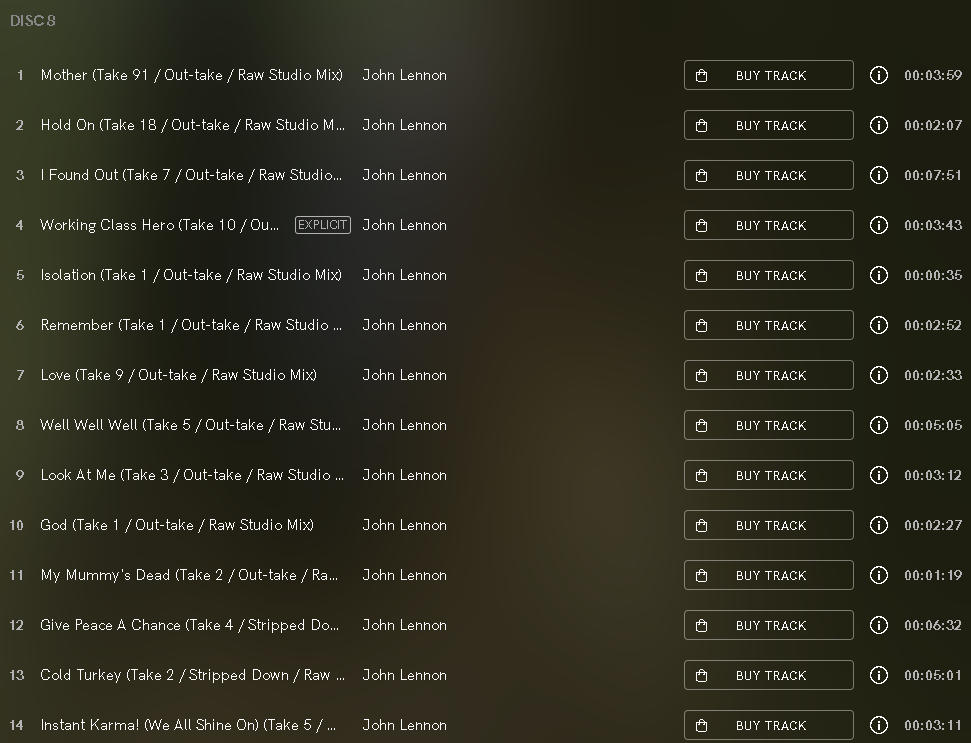 115网盘 超大存储空间 在线娱乐不卡顿 智能管理工具
百视听mp3bst.com的一切资源来自互联网,下载本博客资源不需要注册,完全免费去城通网盘下载(网盘的VIP会员与我们无关,我们也不从中挣取任何提成收益),不懂、不了解网盘是什么的请放弃下载。
所有文件都是用压缩软件打包的,文件后缀名是.rar 需要用WinRAR压缩软件解压缩以后就是文件里面标注的文件格式了!